Sy Seyler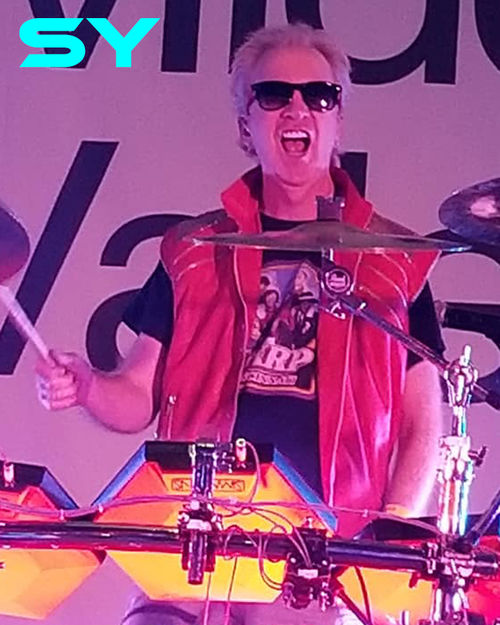 Sy formed The Reagan Years in 1996 with Karen Ellison. They had just left an original band called, Aislynn, and Prior to that, he toured the mid-Atlantic in original/cover bands, Return to Zero and SHOCK LaRue. Together they blazed many trails for 80's tribute bands to follow. In The Reagan Years, Sy plays drums, programs samples and sequences to duplicate the sounds of the 1980s. He also sings the eclectic "new wave" selections by bands like B-52's, Frankie Goes To Hollywood, Billy Idol, Modern English and Violent Femmes. His singing talents are displayed both behind the drum kit and while fronting the band with sequenced drums. Sy has a drumstick endorsement with Vic Firth and his own signature drumsticks.
Karen Ellison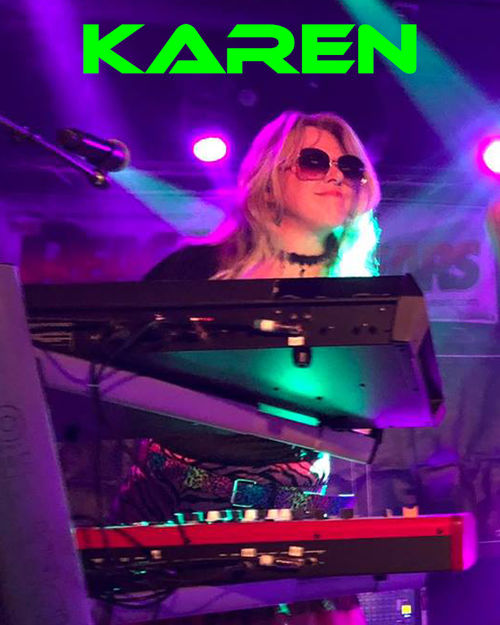 Co-founder of The Reagan Years this keyboardist toured throughout the East coast with David Moreale's Busload Of Faith and Aislynn where she first met Seyler. Karen sings hits by 80's diva's, Madonna, Lita Ford, Joan Jett and Pat Benatar. Since many of the era's chart toppers were keyboard oriented, she is an integral part of the band's sound. Karen's musical merits were confirmed as she was featured in Keyboard Magazine in August 2009. Karen is affectionately known as TRY's "secret weapon"; audiences everywhere adore her.
Glenn Riley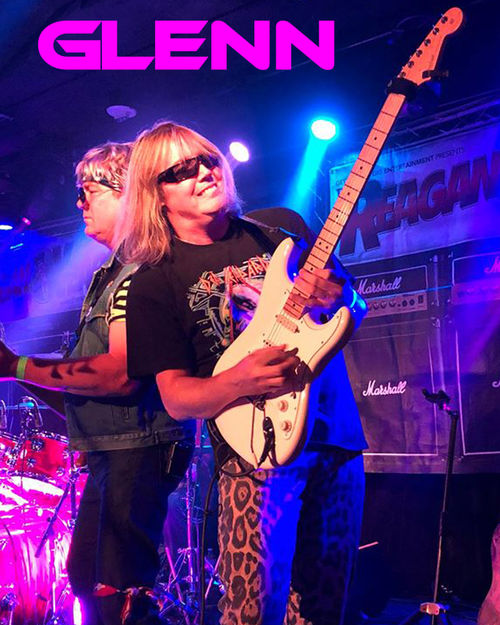 Glenn is a professional musician and guitar instructor that has been playing guitar since his teens. This truly blessed artist is a graduate of the Guitar Institute of Technology (GIT). Glenn has authored four guitar instruction books for Alfred Publishing and is featured in an on-line National Guitar Association series. Signature guitar licks in 80's classics and complex guitar works by Eddie Van Halen, Steve Stevens, Vito Bratta, Edge and guitar gods from all eras, flow effortlessly from his fingers matching the original recordings. On stage, his antics and flashy style are captivating. Glenn often will play solos with his teeth, with the guitar behind his back or over his head. Skills like this are seldom seen outside of arenas.
To view Glenn's personal Web site, CLICK HERE
Jody Lewis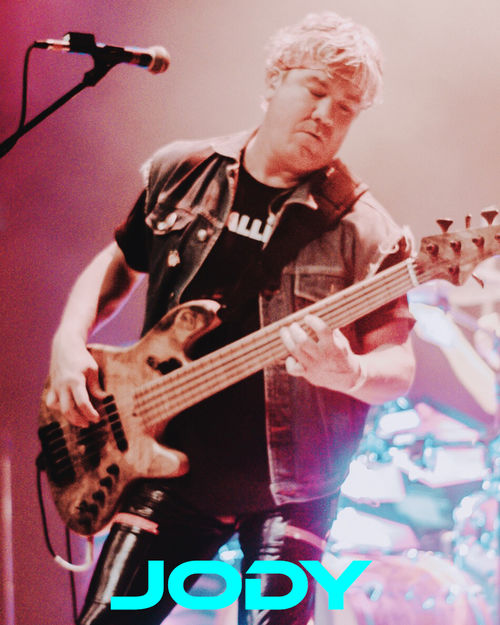 Jody joined the presidential cabinet in January 2007. In the late 80's and early 90's, Jody played bass in Enforce, that played the same circuit as Sy's heavy metal band, SHOCK LaRue. Throughout the years, he took part in Mid-Atlantic's leading bands such as Bigger Better Faster More, Crushing Day and Right Foot Red. In addition to playing bass in The Reagan Years, Jody sings hits by The Police, Corey Hart, Bryan Adams, Toto and ZZ-Top.
Scott Benford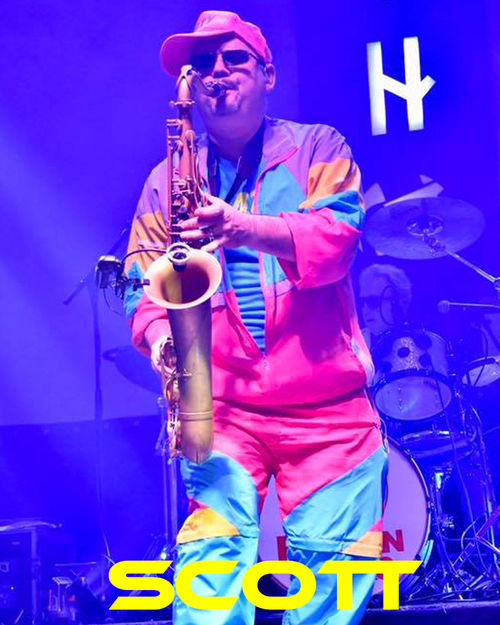 In May 2016 The Reagan Years brought on a featured saxophonist for special events and private engagements. Scott Benford is the Band Instructor for South Hagerstown High School. He is an excellent soloist and plays multiple brass and woodwind instruments. His talents enable the band to present a broader spectrum of hits that have signature sax solos.

Raychel Harvey-Jones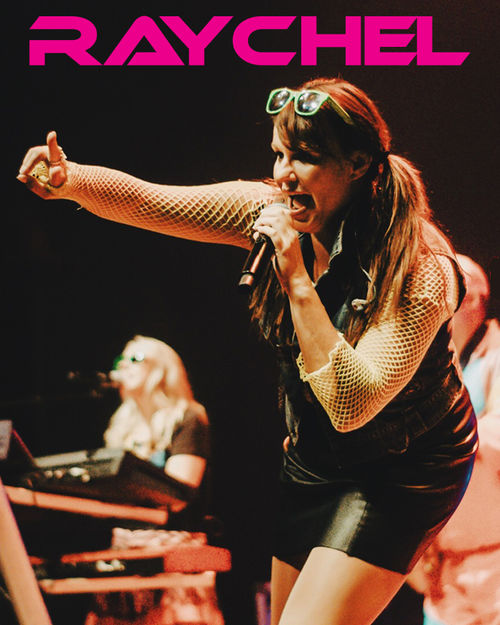 In December 2017 The Reagan Years brought on an additional female vocalist for special events and private engagements. Raychel is a vivacious singer and personality with a long list of references and accomplishments. She was originally from the UK but moved to America and since then has been a reporter at NBC as well as a back up singer for Garth Brooks, Beverly Knight and Lisa Stansfield! In The Reagan Years / The Mixx, she sings Whitney Houston, Eurythmics and Beyoncé.

Anthony Nuccio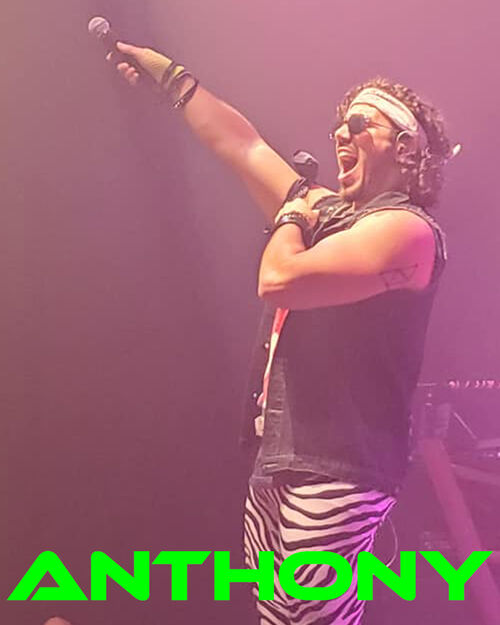 Anthony joined The Reagan Years in May 2021. Previously, he starred in Rock Of Ages 10th Anniversary Tour.
Check out his introduction video on our YouTube Channel.

Don Wicklin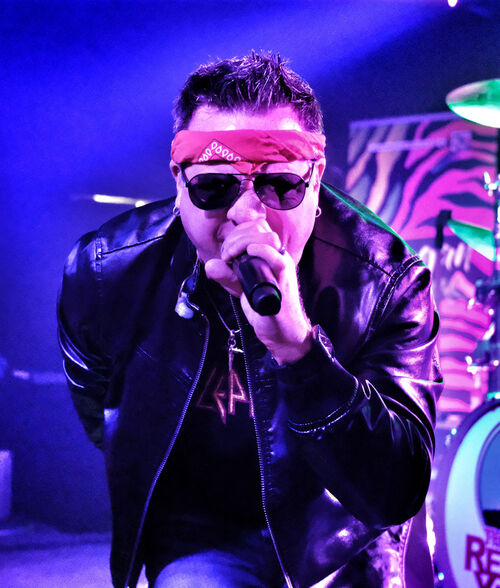 Don has fronted the band multiple times throught the late 2000's. He stood in for Michael's medical absence in 2013-14.
He stepped back into the band once Stephen Scott Lay was released in 2016. He returned in 2020 to join the vocalist consortium.